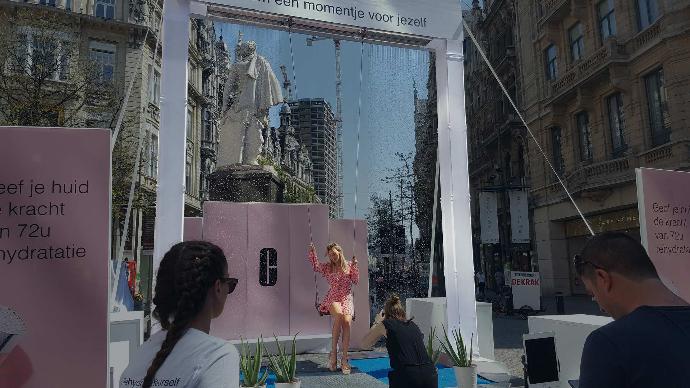 Waterfall swing
First of a kind construction in Europe which definitely draws clients' attention. A user swings through the water wall and the water stops falling for the exact moment they pass through. Check it yourself!
Water display with a platform
Our standard digital water printer can be equipped with a platform with sensors. When guests traverse the platform, the water above their heads stops falling. The guests can pass to the other side, remaining completely dry.
What can a digital waterfall display?
A digital waterfall can print any graphics, logos or texts prepared in black and white graphic files (.png). Shades of grey cannot be displayed.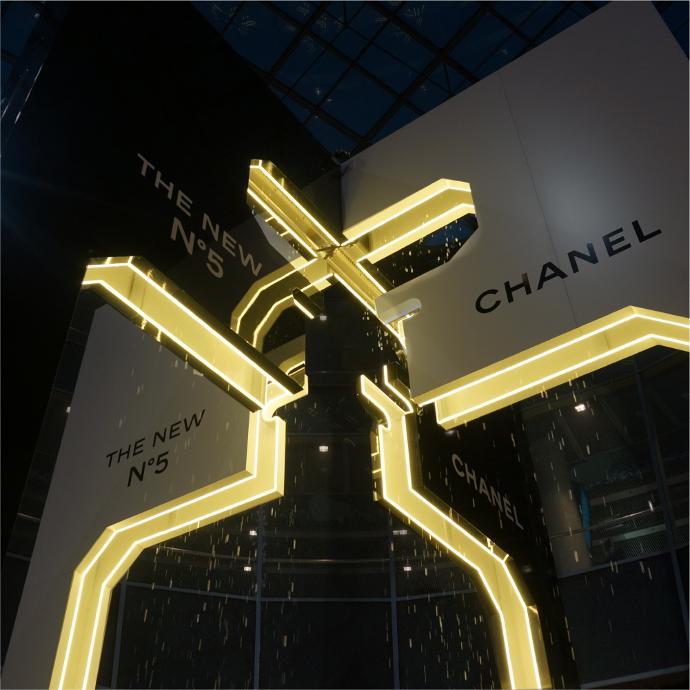 Design your own housing
Do you have another idea for the housing? Log in to download the technical drawings and 3d model of the printer. You will be able to create a housing tailored to your needs.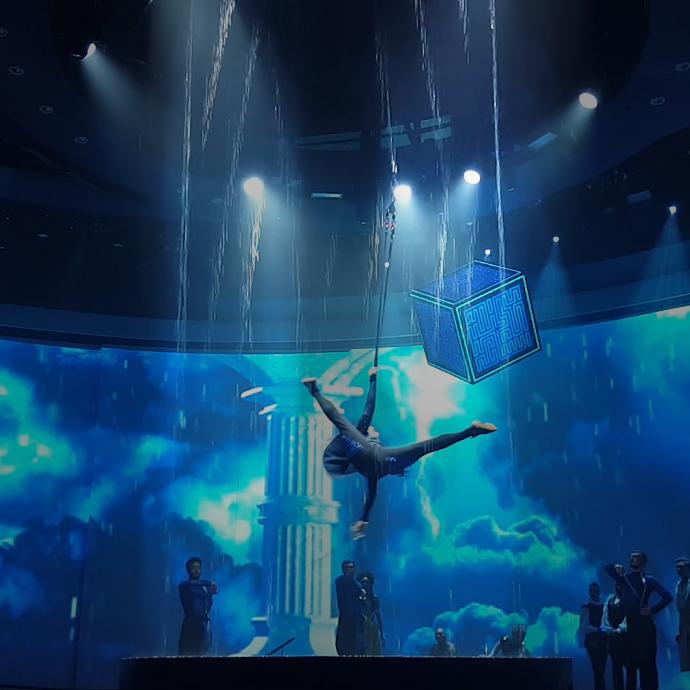 Connect to the DMX console
Synchronize the interactive water wall with music, lighting and connect to other devices using the DMX512 protocol. This way you can turn on and off the water printer anytime, or switch between programs.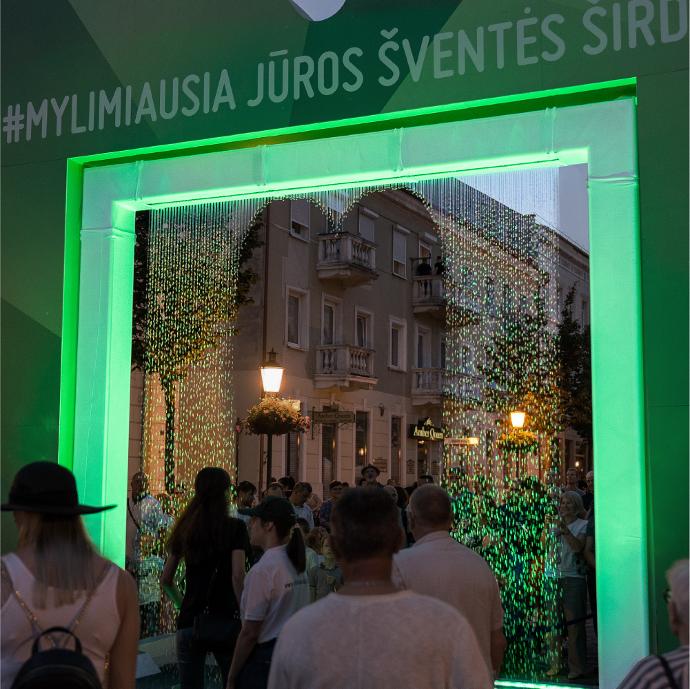 Lighting
Powerful LED lights to improve digital water printer visibility.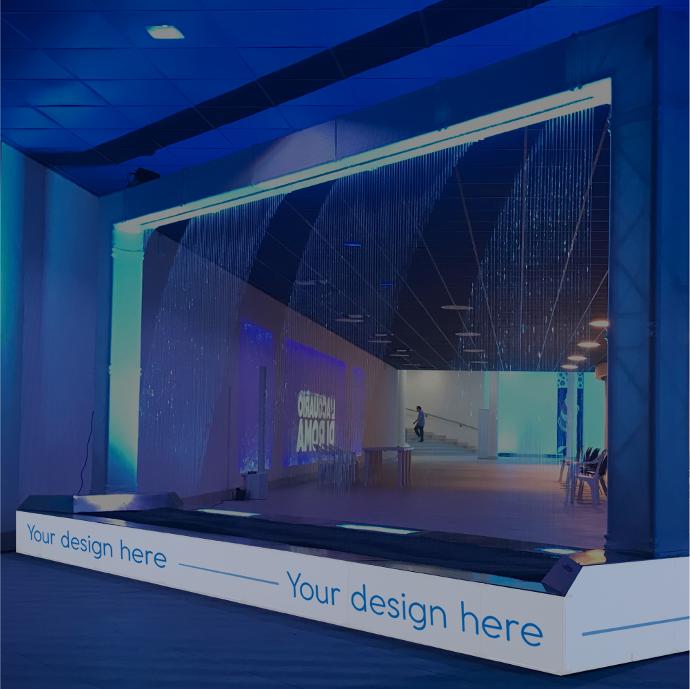 Personalize
The water basin of the digital waterfall is covered with aesthetic rigid white plates. You can stick a foil with your own print on them. Log in to download a technical drawing with the dimensions.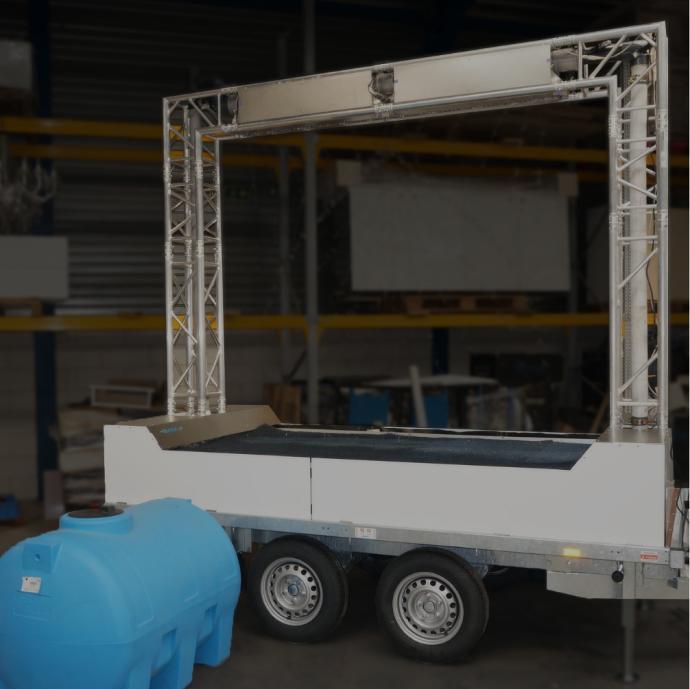 Digital water printer on wheels
Are you planning to tour several places? Consider installing a digital waterfall on your trailer. The installation Includes a water container with the right capacity that you can carry the water inside the device.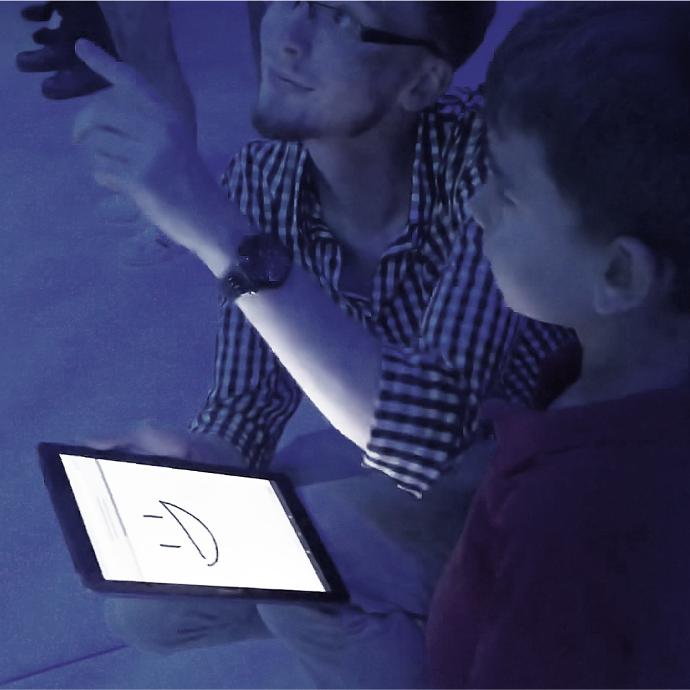 Draw by yourself
Draw pictures with your finger on the tablet. After pressing the start button, they will be printed immediately three times. The tablet is connected wirelessly to the digital graphic waterfall and has a range of about 15m.
Circular water curtain
The new design of the printing modules allows them to be combined into round structures of any diameter. The modules are lightweight so they can hung on any height.​